Types of Orthodontic Appliances in San Jose, CA, Blossom Hill Rd
If you are looking for orthodontic appliances, then visit NuSmile Dental & Orthodontics, we value your precious smile and will help you with your aesthetic needs. We are conveniently located at 1319 Blossom Hill Rd, San Jose, CA 95118. For more information, please contact us or schedule an appointment online.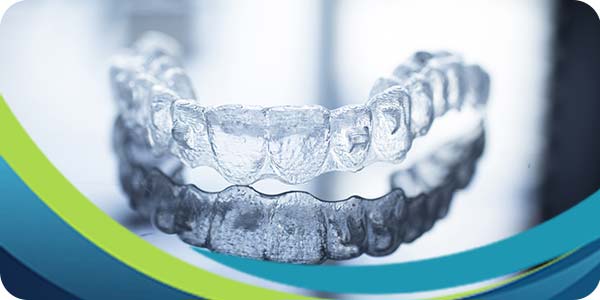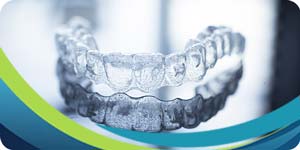 Table of Contents:
What is an orthodontic appliance?
What devices do orthodontists use?
Which conditions require orthodontic appliances?
What is an appliance used for braces?
There are many treatments, procedures, and therapies used in dentistry to improve the form and function of the teeth, gums, and jaws. When most people think of dentistry, they often associate it with checkups, cleanings, and fillings, but there are many more tools dentists utilize in order to provide their patients with radiant and beautiful smiles. One method dentists use is an orthodontic appliance, which can ameliorate a number of different concerns in a noninvasive manner.
What is an orthodontic appliance?

An orthodontic appliance is a dental device that is used to improve the aesthetics of the smile and the function of the teeth. Also known as dental appliances, they are used to move teeth into the correct position, straighten crooked teeth, and close gaps that exist between teeth. They may also be referred to as oral appliances and are available in many different forms; the type that is used will depend on the specific needs of the patient.
What devices do orthodontists use?

Orthodontists use a variety of devices and tools in order to correct the alignment of their patient's teeth and other imperfections. Common orthodontic devices include:

• Clear Aligners — Popularized by brands such as Invisalign, clear aligners are a favorite when it comes to alternatives to braces. They involve the use of thin, transparent aligners that look like a mouthguard and are changed out on a regular basis, typically every two weeks.

• Braces — The conventional treatment for correcting misaligned teeth and bites, braces are available in a variety of types and can help to correct a number of orthodontic issues. Various types of braces include metal braces; self-ligating braces; clear braces; and lingual braces.

• Elastics (Rubber Bands) — One of the principal methods of orthodontic treatment for improving a person's bite is wearing dental elastics. These are often simply called rubber bands and are one of the most effective ways to correct a misaligned bite.

• Retainers — Once a person has completed their treatment with braces, it is still possible for their teeth to shift position as time passes. This is where retainers come into play, which is used to help teeth remain in place without reverting back to their original position.

• Spacers or Separators — Spacers or separators are placed between the teeth with the goal of pushing them apart. Separators look like small rubber donuts and make it easier to place orthodontic elastics during a future visit. Opposite to retainers, dental spacers are typically done before braces
Which conditions require orthodontic appliances?

Many dental conditions require orthodontic appliances in order to correct; these include:

• Crowding — Crowded teeth, commonly referred to as crowding, is an orthodontic problem where a person's teeth grew in too close or where they have too much tooth structure is too little of a space.
• Spacing — The opposite of crowding, spacing is a condition where there are gaps in the teeth, such as diastema.
• Underbite — An underbite is a misalignment of teeth that causes the upper dental arch to fit inside the lower dental arch.
• Crossbite — Another bite-related condition, a crossbite occurs when the upper teeth sit inside or outside of the lower teeth and can be either anterior (near the front) or posterior (near the back).
• Overbite — An overbite occurs when the top teeth extend past the bottom teeth when closing the jaw; this can cause a number of problems, including when talking or chewing.
What is an appliance used for braces?

Appliances used in braces include:

• Elastics (Rubber Bands)
• Palatal Expander
• Retainers
• Separators or Spacers
 
Discover the different types of orthodontic appliances and how they can benefit you at NuSmile Dental & Orthodontics. Contact us today or book an appointment for an orthodontic appliance, or visit our clinic conveniently located at 1319 Blossom Hill Road, San Jose, CA 95118. We serve patients from San Jose CA, Los Gatos CA, Campbell CA, Santa Clara CA, Cupertino CA, Sunnyvale CA, Saratoga CA, and Mountain View CA. We look forward to serving you!