Meet Dr. Lawrence Wu, DDS at NuSmile Dental & Orthodontics in San Jose, CA
Dr. Lawrence Wu, DDS and team of experienced professionals located near you in San Jose, CA provide top rated dental treatments. Please call NuSmile Dental & Orthodontics for more information.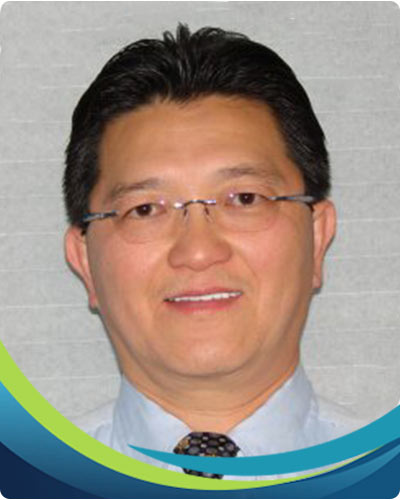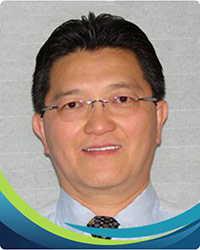 Lawrence Wu, DDS
General Dentist
Dr. Wu's passion and dedication to excellence for beautiful smiles have transformed his dental office into the area's trusted and respected premier cosmetic and orthodontics dental practice. Dr. Wu received his dental training and DDS Degree at The University of Southern California (USC), School of Dentistry in Los Angeles, California. Dr. Wu also received his Bachelor of Science Degree in petroleum engineering at The University of Texas at Austin.
Though Dr. Wu has 18+ years of experience in cosmetic and restorative dentistry, Dr. Wu's dental practice emphases are in oral surgery, dental implants, and gum surgery. Dr. Wu also maintains an academic presence by co-authoring and publishing scientific dental articles with collaborating dental school faculty.
Dr. Wu is an enthusiastic and supportive member of his professional and social community. His core value of giving back to the community continues to be visible by his dedication and involvement in mission programs and volunteering services to the under-privileged. Dr. Wu has dedicated an integral and essential role in a recent dental/medical mission trip to rural area in Cambodia (southeast Asia) in December 2019.
Dr. Wu's practice philosophy is to have patients being able to make educated and informed decisions. Thus, Dr. Wu takes pride in educating his patients so that they would take active roles in their treatment plans to accomplish the fascinating smiles they desire.
Dr. Wu is a member of the American Dental Association, California Dental Association, Santa Clara County Dental Society, International Congress of Oral Implantologists, and American College of Oral Implantology.
Dr. Wu's multiple language skills in English, Chinese (Mandarin, Cantonese, ChaoZhou), and Vietnamese would garner him the ability to have a broader patient-reach in the community. Dr. Wu's support staff also speak Spanish and Cambodian. By being able to communicate and connect with many patients, Dr. Wu and his team can ensure all patients feel fully catered to without any language barriers.
Dr. Wu and his wife balance their family and professional life by staying active with their three children, and enjoying cooking, personal fitness, drama, and music.