Dr. Lawrence Wu, DDS, Cosmetic Dentistry in San Jose CA on Blossom Hill Rd
If you love your smile then contact NuSmile Dental & Orthodontics, where our experienced dentists offer cosmetic dentistry. For more information, call us or schedule an appointment online. We are conveniently located at 1319 Blossom Hill Rd, San Jose, CA 95118.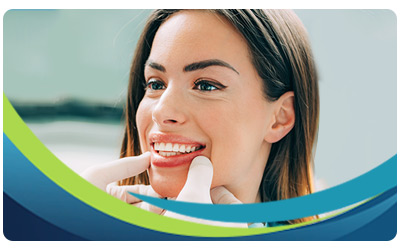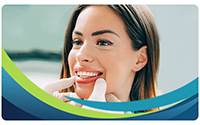 Table of Content:
What is cosmetic dentistry?
What is the benefit of cosmetic dentistry?
What cosmetic dentistry is done at NuSmile Dental & Orthodontics?
Dentists have been helping us maintain beautiful smiles for over a hundred years, allowing us to stay on top of our oral health and hygiene. Dentistry is best known for its ability to maintain healthy teeth, free of decay and infection. However, dentistry does not only focus on health, it also focuses on aesthetics. Cosmetic dentistry is a massive industry that improves the look and shape of people's teeth, with popular treatments such as crowns and veneers, as well as braces.
What is cosmetic dentistry?
Cosmetic dentistry is a field of dentistry that focuses on the appearance and aesthetics of teeth. Common services in this field include those that straighten, brighten and whiten the teeth. In some cases, cosmetic dentistry may overlap with restorative dentistry in dental implants that improve both the form and function of the dental arches. Before receiving any cosmetic dental procedures, the dentist will want to ensure that the patient's teeth are healthy and do not require other care. Therefore, patients may need to have an exam and cleaning before receiving a cosmetic procedure. If any teeth require fillings, crowns or root canal treatments, the patient may have those services done before their cosmetic dental procedure. Receiving any of these procedures before the cosmetic treatment ensures that the patient's teeth are at their healthiest to give them their best cosmetic outcomes. Procedures that fall under cosmetic dentistry include Teeth Whitening; Dental Veneers; Dental Bonding; Dental Crown; Inlays and Onlays; Dental Implants; Bridges; and Dentures.

What is the benefit of cosmetic dentistry?
There are many benefits of cosmetic dentistry:
Improved appearance — Teeth will be visibly brighter, straighter and more aesthetically pleasing!
Improved self-confidence — Having straight and white teeth can help people be more confident in their smiles.
Improved diet — Crooked, sensitive, or missing teeth can restrict dietary options, so when these problems are eliminated, diet can be improved!
Improved dental health — Straight teeth lead to fewer problems and make it easier to maintain oral health.

What cosmetic dentistry is done at NuSmile Dental & Orthodontics?
NuSmile Dental & Orthodontics offers the following cosmetic dentistry services:
Dental Bonding — In dental bonding, a tooth-colored, durable plastic material is applied to the tooth and hardened with an ultraviolet or laser light, effectively bonding the material to the tooth. A dentist then trims, shapes, and polishes it to fit the natural form of the teeth. Bonding can repair decayed, cracked, chipped, or misshapen teeth; it is also a good cosmetic alternative to silver fillings.
Porcelain Veneers — Porcelain veneers are wafer-thin, custom-made shells of tooth-colored porcelain that cover the front surface of the teeth. After removing the surface layer of enamel from the tooth (about a half-millimeter), these thin shells are bonded to the front of the teeth, and can change their color, shape, size, or length.
Teeth Whitening — Teeth whitening can be one of the simplest and least expensive ways to improve one's smile and dental complexion. Teeth can be bleached with in-office products in a dentist's office, and there are also at-home teeth whitening kits available, although these are not nearly as effective as professional whitening. Teeth whitening is one of the most common procedures in cosmetic dentistry, with countless thousands performed every year.
At NuSmile Dental & Orthodontics, we are dedicated to providing you with all of your cosmetic dentistry needs. Our qualified dentists are experienced in cosmetic dentistry and can help you improve the appearance of your smile! Call us today to book an appointment for cosmetic dentistry, or visit our office conveniently located at 1319 Blossom Hill Road, San Jose, CA 95118. We serve patients from San Jose CA, Los Gatos CA, Campbell CA, Santa Clara CA, Cupertino CA, Sunnyvale CA, Saratoga CA, and Mountain View CA. We look forward to serving you!