Dentures Specialist Q&A
If you are in search of comfortable dentures, then visit Nusmile Dental & Orthodontics. We offer different kinds of dentures. For more information, please call us or book an appointment online. We are conveniently located at 1319 Blossom Hill Rd, San Jose, CA 95118.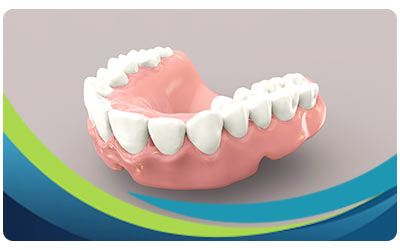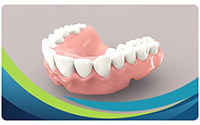 We are all familiar with dentures, mostly because of their prevalence in the older population. Dentures are designed to replace one or both dental arches and can either be permanent or removable. There are several different kinds of dentures, including partial, full, immediate, and implant-retained dentures. With the recent advancements in dental lab technology, dentures have become much more affordable, and the procedure is also a lot safer and easier to perform.
What are dentures?
A denture, also known as a complete denture, is an appliance that is inserted in the mouth to replace natural teeth and provide support for the cheeks and lips. The teeth are made of plastic, porcelain, or a combination of both and can be fabricated to fit over endodontically treated teeth. To allow for a more secure fit of the appliance, a complete denture can be attached to dental implants. Over a normal course of time, dentures will wear and need to be replaced, relined or realigned in order to keep the jaw alignment normal. As the bone and gum ridges recede or shrink due to the extraction of the teeth, the alignment will slowly change. Regular dental examinations are still important for people who wear dentures so that their oral tissues can be checked for abnormalities, changes, or disease.
What are the different kinds of dentures available at NuSmile Dental & Orthodontics?
NuSmile Dental & Orthodontics offers the following types of dentures:
Immediate Dentures — An immediate denture is fabricated and inserted immediately after the teeth are extracted; this allows the tissues to heal under the denture.
Implant Retained Dentures — Implant retained dentures can replace both upper and lower teeth, providing a secure and natural-looking option that is more comfortable and more convenient than traditional dentures.
Full Dentures — Full dentures provide a complete replacement for either or both sets of teeth; they mimic natural teeth and are often removable for ease of cleaning.
Partial Dentures — Partial dentures serve as a replacement for one or more missing teeth, but not an entire set. To receive partial dentures, there must be healthy teeth in the upper and lower parts of the mouth, or else they cannot be applied.
Will I be shown how to care for my dentures?
Yes, as part of our provided care, we explain how to clean dentures and the best practices to improve their longevity. Care for full dentures is much like that of real teeth; they should be brushed and flossed every day. Many types of dentures should also be rinsed or soaked overnight. Unlike authentic teeth, dentures do not rot or get cavities, but they can stain if they are not properly cared for, or if staining beverages like coffee, tea, or red wine are consumed. Cigarette smoke can also stain dentures. In addition to this, dentures may also become worn, cracked, and loose over time, so occasional check-ups will likely be required.
Can I get exams and regular maintenance for my dentures?
Yes, we provide exams and regular maintenance for denture care, including:
Medical and Dental History Update
Annual Oral Exam
Tissue and Bone Assessment
Denture Exam, which includes:

Update of medical and dental history chart

An examination of your oral cavity

Tissue and bone assessment

Denture stability and bite examination

Cleaning and polishing of your denture
At NuSmile Dental & Orthodontics, we are dedicated to providing you with all of your denture-related needs. Our kind and compassionate dentists are experienced providers of dentures and can help you reclaim a radiant smile. Call us today to book an appointment for dentures, or visit our office conveniently located at 1319 Blossom Hill Road, San Jose, CA 95118. We serve patients from San Jose CA, Los Gatos CA, Campbell CA, Santa Clara CA, Cupertino CA, Sunnyvale CA, Saratoga CA, and Mountain View CA. We look forward to serving you!