Restorative Dentistry Specialist Q&A
Dr. Lawrence Wu, DDS, has over 18 years experience in restorative dentistry. Contact NuSmile Dental & Orthodontics for restorative dentistry procedures. We are conveniently located at 1319 Blossom Hill Rd, San Jose, CA 95118. For more information, call us or book an appointment online.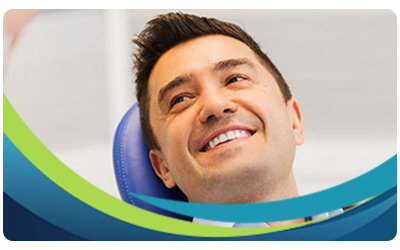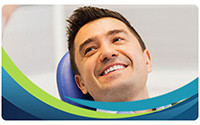 Table of Content:
What is restorative dentistry?
Why is it important?
What restorative dentistry does NuSmile Dental & Orthodontics offer?
While teeth are designed to take a lot of pressure, they can become damaged due to an injury or tooth decay from poor oral hygiene. Fortunately, dentistry focuses on both the function and form of teeth, and can help people restore damage to their teeth. This remedies both functional and cosmetic concerns, allowing people to have a full set of teeth that do their job properly. There are many procedures that fall under restorative dentistry, including fillings, bridges, crowns, and even root canals. These treatments have a proven track record for safety, efficacy, and patient satisfaction.
What is restorative dentistry?
Restorative dentistry is the field of dentistry that aims to restore form and function to the teeth. It encompasses many different treatments, including any type of procedure that replaces missing or damaged teeth. Common restorative options include fillings, crowns, bridges and implants. There are two main goals in restorative dentistry: to restore the function of the teeth and to restore the appearance of the teeth. In general, it aims to bring back a natural-looking smile and prevent future oral health issues. Restorative dentistry has the potential to ameliorate dozens of different dental concerns, both cosmetic and functional.
Why is it important?
Restorative dentistry is important for many reasons, namely:
Filling empty spaces in the mouth helps keep teeth properly aligned and prevents an uneven bite
Replacing teeth makes it easier to maintain good oral care habits, which in turn helps prevent plaque build-up and its subsequent complications
Missing teeth can affect health, appearance and self-esteem, so restorative dentistry helps improve confidence and maintain oral health
What restorative dentistry does NuSmile Dental & Orthodontics offer?
At NuSmile Dental & Orthodontics, we offer the following services for restorative dentistry:

– Dental Fillings — A dental filling is an affordable, natural-looking, and safe solution for restoring teeth affected by tooth decay. We provide some of the most aesthetic restorations available today, with materials that are built to last.
– Dental Bridges — A dental bridge is a device used to replace missing teeth by attaching artificial teeth to the directly adjacent natural teeth. Bridges are either permanently attached (fixed bridges), or they can be removable, providing options for both convenience and peace of mind.
– Dental Crowns — Dental crowns are used when damage to a person's teeth is extreme, and apparently beyond repair. By using porcelain or zirconia crowns, the person's smile will appear brighter and their teeth will look new. This is an extremely reliable technique for repairing the most severe of dental problems, even when permanently replacing missing teeth, which allows both a complete smile and a functional bite. These treatments are used for a long-lasting correction of major dental problems and usually last for many years with proper maintenance care, which is as close to permanent as dental treatment can get.
– Non-surgical Root Canal — A root canal is a treatment used to save a tooth when its inner pulp has become infected. The pulp is a collection of blood vessels that helps to build the surrounding tooth and also contains a nerve that is responsible for sensitivity. Infection of the pulp can be caused by anything that allows bacteria into the tooth, including cracks and chips, trauma to the tooth, deep decay, or repeated dental procedures.

At NuSmile Dental & Orthodontics, our dental professionals are dedicated to providing you with all of your restorative dentistry needs. The kind and caring professionals at NuSmile Dental & Orthodontics are experienced providers of restorative dentistry and can help you achieve the smile of your dreams! Call us today to book an appointment for restorative dentistry, or visit our office conveniently located at 1319 Blossom Hill Road, San Jose, CA 95118. We serve patients from San Jose CA, Los Gatos CA, Campbell CA, Santa Clara CA, Cupertino CA, Sunnyvale CA, Saratoga CA, and Mountain View CA. We look forward to serving you!