Preventative Dentistry Specialist Q&A
If you want to maintain good oral health then NuSmile Dental & Orthodontics is the right place, where our compassionate professionals are ready to help you. For more information please call us or schedule an appointment online. We are conveniently located at 1319 Blossom Hill Rd, San Jose, CA 95118.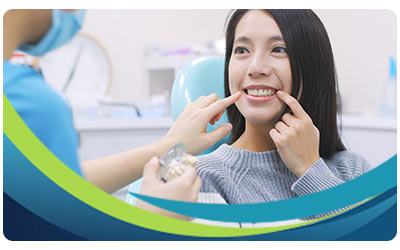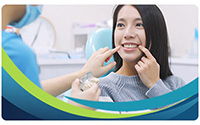 Preventative dentistry focuses on the prophylaxis of oral disease by taking the necessary steps to minimize the risk of acquiring such problems. Brushing teeth daily is a form of preventative dentistry, as we do not brush to get rid of cavities, but to prevent them. There are also many types of preventative care in dentistry, including regular checkups, cleanings, and sealants.
What preventive care is offered?
The preventative care offered at NuSmile Dental & Orthodontics includes:
Teeth cleanings
Oral hygiene
Children's dentistry
Dental sealants
Teeth Cleanings & Checkups
Why is it important to have consistent teeth cleanings and checkups?
Some of the benefits of regular teeth cleanings include:
Healthier bones and gums
Longer lasting teeth
Early detection and treatment of oral health conditions, including cancer
Beautiful, healthy smiles
What should you expect at your first checkup?
An initial checkup will cover:
Dental History — A hygienist will gather dental and medical histories so that our dentists will have a clear picture of each patient's current health, including any medical conditions that can impact dental treatment and previous oral surgeries.
Digital X-rays — For a comprehensive oral exam, digital x-rays are invaluable diagnostic tools. If an x-ray has been taken within the last 12 months, please provide them to our office prior to the visit. If x-rays are unable to be taken, please inform the hygienist when providing medical history.
Oral Screening and Teeth Exams — Oral screening is an important preventative process that checks for signs of oral cancer, lesions and other illnesses, such as heart disease and diabetes. After this we examine the patient's teeth for decay.
Gum Evaluation and Teeth Cleanings — The gum evaluation is another important preventative step that measures periodontal pockets with a probe. The cleaning process involves identifying and removing areas of tartar, plaque, and calculus.
Oral Hygiene Habits — We conclude the visit by reviewing and reinforcing proper oral hygiene practices.
What kind of teeth cleanings are there?
There is only one type of teeth cleaning, which is known as prophylaxis. Prophylaxis involves routine teeth cleaning every six months, and is essential in preventative dental care. Where the confusion of different types of cleaning comes from is likely due to periodontal treatments that are sometimes called cleanings. These include:
Full Mouth Debridement
Scaling and Root Planing
Perio Maintenance
What is the cost of teeth cleaning?
Most dental insurance plans provide coverage for teeth cleanings. The reason for this is simple: not maintaining good oral hygiene will most likely lead to exorbitant costs down the road. At NuSmile Dental & Orthodontics, we understand that every patient's budgetary situation is different, which is why we are happy to work with you to create a customized plan.
Oral Hygiene
Why is Oral Hygiene so important?
Oral hygiene is important for a number of reasons, largely because adults over 35 lose more teeth to gum diseases than to cavities. In fact, oral disease is so prevalent that three out of four adults are affected by it at some time in their life. The best way to prevent cavities and periodontal disease is by practicing good oral hygiene such as brushing and flossing every day.
Children's Dentistry
When should children see a dentist?
A child's first 'regular' dental visit should be just after their first birthday. The first dental visit is usually short and involves very little treatment, but mainly serves as a consultative process. Parents may be asked to sit in the dental chair to hold their child during the examination.
What happens during the first dentist visit?
Examine the mouth, teeth and gums
Evaluate adverse habits like thumb sucking
Check to see if fluoride is needed
Educate about proper dental cleaning practices
Suggest a schedule for regular dental visits
What are dental sealants and why should you get them? Dental sealants are very effective at preventing decay on the biting surfaces of the chewing teeth, such as the molars. In this simple procedure, a tooth-colored acrylic "coating" is applied to the surface of the tooth, providing an effective seal.
A few of the benefits include:
Protects enamel from plaque and acids
Protects the small grooves of teeth from food particles and plaque in hard-to-reach areas when brushing
Quick and easy to apply; it takes only a few minutes to seal each tooth
Resistant to force of normal chewing
Can last several years
At NuSmile Dental & Orthodontics, we care about your oral health. The best way to maintain good dental health is by staying proactive with regular dental visits, practicing good oral hygiene, and other preventative means such as dental sealants. Call us today to book an appointment, or visit our office conveniently located at 1319 Blossom Hill Road, San Jose, CA 95118. We serve patients from San Jose CA, Los Gatos CA, Campbell CA, Santa Clara CA, Cupertino CA, Sunnyvale CA, Saratoga CA, and Mountain View CA. We look forward to serving you!