Top Invisalign Dentist in San Jose CA, Blossom Hill Rd
Been thinking about getting Invisalign for yourself or your child? If so, you'll be happy to hear that there are lots of benefits, like how affordable and accessible it is, and that we provide Invisalign here at NuSmile Dental & Orthodontics! There are lots of reasons to like Invisalign, so read on to learn more about it and how to get Invisalign in San Jose, CA. We are conveniently located at

1319 Blossom Hill Rd, San Jose, CA 95118

. For more information, please contact us or schedule an

appointment online

.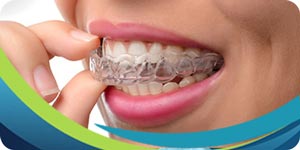 Table of Contents:
What is Invisalign?
How much does Invisalign cost?
Do all dentists do Invisalign?
Do you need referrals for Invisalign?
Do you offer Invisalign in San Jose, CA?
What is Invisalign?

Invisalign is an easy method for straightening your or your child's teeth! It's so easy compared to traditional braces. With traditional braces, a patient will have to make an adjustment to their cleaning routine in order to prevent tooth decay. This means cleaning the wires and brackets, which children especially won't like having to do. With Invisalign, a patient just removes the aligner before brushing and flossing. On top of that, with braces, it's necessary to make dietary adjustments, but not with Invisalign!

The other big benefit of Invisalign is that it's practically invisible! In fact, the aligner is almost entirely unnoticeable, so a patient won't feel so self-conscious about wearing it. The aligner can be removed for social meals, like a child's school lunches, so the patient can socialize without worry.

There are other benefits of choosing Invisalign, like how comfortable the aligner is and how affordable it can be for many patients!
How much does Invisalign cost?

Traditional braces actually cost more than many people think. They usually cost anywhere from $3000 to $6000, including the labor involved by a dental professional. Although traditional braces are often the least expensive option, it's not by much, and the alternatives, like Invisalign, are very close in cost and even sometimes less expensive.

When a dentist gives a patient a quote for Invisalign, the dentist factors in the patient's oral health needs, what kind of work must be done, where the patient lives, and the dentist's cost for labor. Another factor is insurance. Some insurance providers will cover up to $3000 of the cost of Invisalign. According to the Consumer Guide to Dentistry, the national average cost for Invisalign is $3000 to $5000. When you consider all the benefits of Invisalign, like how it's dentist-approved, it's easy to make the decision to get it.
Do all dentists do Invisalign?

Many dentists offer Invisalign, like ours here at NuSmile Dental & Orthodontics! Dr. Lawrence Wu is our dentist, board-certified Doctor of Dental Surgery (DDS), an Invisalign provider. He is more than capable of providing Invisalign and making sure it works for you or your child in the long term, and he'd be very happy to become your new dentist and look after your other dental needs if you like! You can come to see him without a referral even if you want Invisalign.
Do you need referrals for Invisalign?

In most cases, a patient won't need a referral, so you can come to see Dr. Lawrence Wu for Invisalign, and since Dr. Wu provides orthodontic care, he can help you decide if Invisalign is right for you.
Do you offer Invisalign in San Jose, CA?

Yes, NuSmile Dental & Orthodontics provides Invisalign in San Jose, CA. We have Dr. Lawrence Wu, our dentist, an Invisalign provider. Our clinic is located at 3310 S. Southwest Loop 323 San Jose, CA 75701. If you live in the neighborhood and would like to learn more about Invisalign or have a consultation with the doctor, get in touch with us at our clinic. Contact us today. We serve patients from San Jose CA, Los Gatos CA, Campbell CA, Santa Clara CA, Cupertino CA, Sunnyvale CA, Saratoga CA, and Mountain View CA. We look forward to hearing from you and helping you or your child soon here at NuSmile Dental & Orthodontics!