Oral Surgery Specialist Q&A
If you are looking for a dentist who has extensive experience in wisdom teeth extractions and oral surgery, then NuSmile Dental & Orthodontics is the right place for you. Dr. Lawrence Wu, DDS, will help to improve your oral health. For more information please contact us or schedule an appointment online. We are conveniently located at 1319 Blossom Hill Rd, San Jose, CA 95118.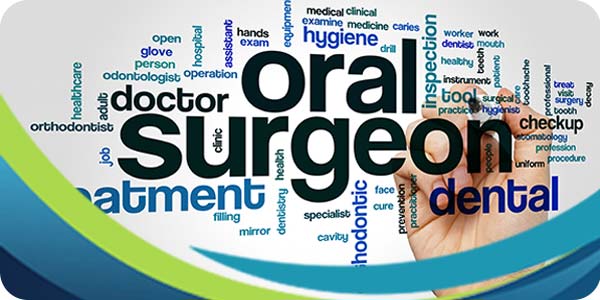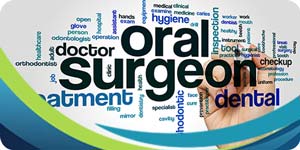 Table of Contents:
What oral surgery is done at NuSmile Dental & Orthodontics?
What instructions need to be followed after wisdom tooth removal?
What instructions need to be followed after a tooth extraction?
Thankfully, oral hygiene is relatively easy to maintain with flossing daily and brushing twice daily. This can prevent a large number of oral health problems, such as tooth decay, infections, and gingivitis. Unfortunately, even with perfect oral care, sometimes oral surgery is necessary. This is often ordered to fix structural abnormalities and remove teeth, but may also be performed when attempting to save a tooth.
What oral surgery is done at NuSmile Dental & Orthodontics?

At NuSmile Dental & Orthodontics, we offer the following types of oral surgery:

• Wisdom Teeth Removal — Wisdom teeth are the most posterior of the three molars and typically erupt (come through) from the late teens to the early twenties. They are the most impacted teeth in the human mouth, meaning that they can get stuck against other teeth if there is not enough room for them to come through normally. This is why wisdom teeth are often removed, so other teeth can grow properly.

• Surgical Extractions — There are two types of extractions: simple and surgical. A simple extraction is when a tooth is visible above the gum line and can be easily removed with forceps. A surgical extraction, on the other hand, is necessary when gum tissue or bone needs to be removed in order to extract the tooth. Surgical extractions may require stitches to close the site so that it can heal properly, and also to avoid serious complications.

• Impacted Teeth Exposures — A tooth is considered impacted when it is stuck below the gum line, either partially or fully. In order to expose the impacted tooth, gum and bone may have to be removed. After the tooth is exposed, it is guided into the correct position for it to grow. This procedure helps correct problems with form and function and also comes with some downtime for recovery.
What instructions need to be followed after wisdom tooth removal?

Immediately following wisdom tooth removal surgery:

• A gauze pad is placed over the surgical area and should remain in place for at least half an hour. After this duration, the gauze pad should be removed and disposed of.
• Rigorous mouth rinsing or touching the wound area following surgery should be avoided as this may instigate bleeding.
• Take the prescribed pain medications as soon as pain begins to set in; this usually coincides with the local anesthetic wearing off.
• Restrict day-to-day activities the day of surgery and resume normal activity after a day or two.
• Place ice packs on the side of the face where surgery was performed as this helps reduce swelling and minimize pain.
What instructions need to be followed after a tooth extraction?

After a tooth extraction, it is important to take it easy for the rest of the day. Avoid strenuous exercise and profuse sweating, and rest as much as possible. Keep the neck and head in an upraised position to avoid any bleeding. Avoid hot food or drinks until the anesthetic wears off; as pain is not properly perceptible, hot food or liquids may burn the mouth. Another common problem from the anesthesia is biting the cheek, and the pain will only present after the anesthetic wears off. When resting, try to keep the head in a higher position using an extra pillow if possible. In case there is any bleeding during sleep, it is also a good idea to use an old pillowcase, or put a towel on the pillow.

It is imperative to avoid rinsing the area for the first 24 hours and to avoid chewing on the same side of the mouth. Both of these things can disrupt the healing process and prolong recovery. In addition, it is also suggested to avoid alcohol and tobacco smoke for at least 24 hours, as this can encourage bleeding and delay healing. At NuSmile Dental & Orthodontics, we are dedicated to providing you with all of your oral surgery needs.

Our qualified dentists are experienced at performing oral surgery and can help you improve the health of your smile. Contact us today to book an appointment for oral surgery, or visit our office conveniently located at 1319 Blossom Hill Road, San Jose, CA 95118. We serve patients from San Jose CA, Los Gatos CA, Campbell CA, Santa Clara CA, Cupertino CA, Sunnyvale CA, Saratoga CA, and Mountain View CA. We look forward to serving you!