Gum Surgery Specialist in San Jose, Blossom Hill Rd
Gum disease can result in tooth loss, bleeding, edema, foul breath, pain, and receding gums. But it often goes further than that. Your overall physical and mental well-being is correlated with your oral health. Do you need gum surgery in the San Jose, California, area? If so, visit Dr. Lawrence Wu, DDS, at NuSmile Dental & Orthodontics. We are conveniently located at 1319 Blossom Hill Rd, San Jose, CA 95118. For more information, contact us or schedule an appointment online.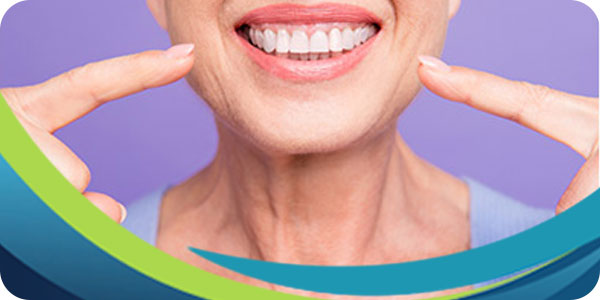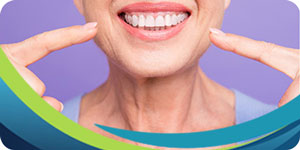 Table of Contents:
When is gum surgery necessary?
What are the different types of gum surgery?
What kind of dentist does gum surgery?
What are the benefits of gum surgery?
Gum recession and gum disease are incredibly common, especially in the older population, but proper oral hygiene and gum maintenance will help to reduce the chances of developing gum disease at some point. Maintaining proper oral hygiene is the easiest way to keep the gums healthy, consisting of brushing the teeth twice daily, flossing daily to remove any plaque build-up between the teeth, and regularly scheduling a cleaning and check-up with a dentist to ensure that everything looks healthy and no interventions are required to help maintain your healthy gums and teeth.
When is gum surgery necessary?

Gum surgery is required when the gums have receded so substantially that the roots of the teeth have become exposed, as the exposed roots will also have exposed nerves, which can be incredibly painful. When periodontal disease develops, the gums will gradually recede down the teeth if no treatments or interventions are done, and as the gums recede, pockets will form between the gums and the teeth, harboring bacteria that can build up and cause damage to the teeth. If left undetected, the growing bacteria will continue to attack the surrounding surfaces of teeth, gums, and even the nearby bones, leading to inflammation, infection, and, if severe enough, the loss of the tooth.
What are the different types of gum surgery?

Severe gum disease will likely require a surgical procedure to completely get rid of bacteria and damaged tissue in order to sufficiently protect the remaining teeth. There are several different types of gum surgery that can be used, depending on the severity of the gum disease and the condition of the remaining teeth. The following are common surgical procedures used to treat severe gum disease:

• Gingival flap surgery (also known as pocket reduction): This procedure involves the folding back of the gums in order to have better access to completely remove the bacteria, and then securing the gums back onto the teeth to allow proper protection of the teeth once again.
 
• Regeneration: This procedure will start with the same process as the gingival flap surgery, with the gums being folded back to allow for access to clean out the bacteria, but proceed with the insertion of membranes, bone grafts, or other proteins that stimulate tissue growth to regenerate new, healthy gum tissue that will fit around the teeth to provide protection again.
 
• Crown Lengthening: This procedure is performed when the gum tissue has grown too high up on the teeth and involves the removal of the excess gum tissue to make the teeth appear to be longer. It is done for both cosmetic reasons and to treat gum disease.
 
• Soft Tissue Graft: This procedure involves the attachment of a sample of tissue provided from elsewhere within the mouth to replace the damaged and receded gum tissue, again being used as both a cosmetic procedure and a treatment for gum disease.
What kind of dentist does gum surgery?

Gum surgeries can be performed by periodontists or general dentists who have specialized in and are experienced in dental surgical procedures. Periodontists are the gum specialists of the dental community and are likely to perform most gum grafting surgeries. However, many dentists will receive proper training to be able to perform various oral surgeries, such as gum surgeries, for the convenience of their patients. Most periodontists will require a referral from a primary dentist to receive new patients, so having a dentist that is qualified and experienced in performing the treatment is considered an asset for patients.
What are the benefits of gum surgery?

If you are at the point where your dentist is recommending a surgical gum procedure, you will likely be able to experience many benefits if you choose to proceed. Many patients experiencing severe gum recession will also have associated tooth sensitivity and poor periodontal health in general. A gum surgery will ensure that the roots of the teeth are well-protected, and can provide volume to the gumline, which will improve the overall appearance of your smile as well. Taking proper care of your teeth and gums is vital in discouraging bacteria from causing any decay and is necessary in making sure you can enjoy your natural teeth for as long as possible.

Gum surgery enhances both the oral cavity's general appearance and the prognosis of diseased gums and teeth. Visit Dr. Lawrence Wu, DDS, for comprehensive gum disease treatment. We are conveniently located at 1319 Blossom Hill Rd, San Jose, CA 95118. For more information, please contact us or schedule an appointment online. We serve patients from San Jose CA, Los Gatos CA, Campbell CA, Santa Clara CA, Cupertino CA, Sunnyvale CA, Saratoga CA, and Mountain View CA.