Orthodontics Specialist in San Jose CA, Blossom Hill Rd
Realign your teeth and get a confident smile with the help of our dedicated and professional orthodontists at NuSmile Dental & Orthodontics. For more information, call us or book an appointment online. We are conveniently located at 1319 Blossom Hill Rd, San Jose, CA 95118.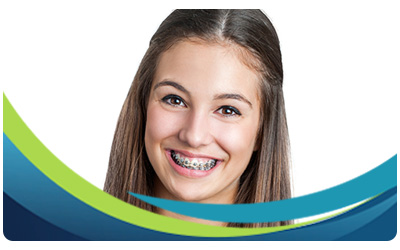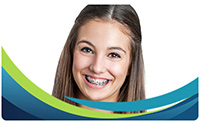 Table of Content:
What is orthodontics?
What orthodontics are done at NuSmile Dental & Orthodontics?
Orthodontics is a branch of dentistry that deals with irregularities and deformities in the teeth and jaw, especially concerning malocclusions and misalignments. Braces are one of the most popular orthodontic treatments and have helped millions of people attain straighter teeth. Not only is this performed for cosmetic purposes, but also for practical ones; straight teeth are less likely to cause TMJ problems and are also easier to keep clean.
What is orthodontics?
Orthodontics is a branch of dentistry that specializes in correcting misalignments and deformities in the teeth. Also known as malocclusion, this condition occurs when the teeth are not positioned correctly in the upper and lower jaws. An improper bite can form when the teeth are misaligned, such as an overbite or underbite. Orthodontists provide both fixed and removable appliances with the goal of realigning teeth and creating a new, radiant smile over time. As dentistry progressed into the 21st century, approaches for correcting crooked teeth became better understood and easier to perform with advancements in technology. Today, there are a variety of different types of orthodontic appliances available, including:

– Braces or clear aligners (invisible braces)
– Headgear (used in combination with braces)
– Fixed or removable space maintainers
– Permanent or removable retainers, depending on needs
– Temporomandibular joint (TMJ) splints and other jaw repositioning appliances to treat patients with jaw irregularities
– Jaw surgery, also called orthognathic surgery
What orthodontics are done at NuSmile Dental & Orthodontics?
The following orthodontics services are offered at NuSmile Dental & Orthodontics:

– Clear Braces — Clear ceramic braces are a pragmatic alternative to traditional braces and offer the same oral benefits with a much more subtle appearance. Just like traditional braces, clear ceramic braces feature two important components: a clear or tooth-colored bracket attached to each tooth; and a tooth-colored wire threaded through the brackets.

– Metal Braces — Metal braces are popular among children and teens, and thanks to recent advancements in technology, are smaller and more comfortable than ever before. Traditional metal braces feature two main components: brackets that are placed on each tooth; and a special wire that is threaded through them. As the wire applies pressure to one side of the tooth, the jawbone on the other side gives way causing the tooth to move and new bone to grow behind it.

– Invisalign — Using a modern approach that is best suited for an active and social lifestyle, Invisalign straightens teeth just as effectively as traditional metal braces. The clear plastic aligners are virtually invisible, avoiding detection from the naked eye, and unlike traditional braces, they are removable! This makes it possible to brush and floss teeth without brackets interfering, as their rigid placement can sometimes contribute to tooth decay.

– Orthodontic Appliances — Orthodontic appliances are used during various stages of the orthodontic process. They are used either to retain the new position of teeth, or to influence the growth of the jaws for a better alignment. Appliances may be fixed or removable.

– Orthodontic Retainers — After the active orthodontic treatment period has finished and the braces have been removed, a retainer is provided to maintain the teeth's straightness. This is known as the retention phase, and involves using a retainer to hold teeth in their new positions, allowing the jawbone, gums and muscles enough time to adapt. The retainer must be worn as instructed, otherwise the teeth may revert to their former positions, removing the benefits of having braces in the first place.

At NuSmile Dental & Orthodontics, our kind and compassionate professionals are dedicated to providing you with all of your braces and orthodontic needs. We have helped countless individuals improve the appearance and functionality of their teeth! Call us today or book an online appointment for braces/orthodontics, or visit our office conveniently located at 1319 Blossom Hill Road, San Jose, CA 95118. We serve patients from San Jose CA, Los Gatos CA, Campbell CA, Santa Clara CA, Cupertino CA, Sunnyvale CA, Saratoga CA, and Mountain View CA. We look forward to serving you!