Porcelain Veneers Specialist in San Jose, Blossom Hill Rd
Porcelain veneers can correct a variety of cosmetic flaws. These restorations are built specifically for your dental structure. Along with their aesthetic benefits, porcelain veneers can correct teeth with worn enamel, fractured or chipped teeth, and misaligned teeth. Your stained, misaligned, or chipped teeth will be fixed by Dr. Lawrence Wu, DDS so that your smile will be whiter. We are conveniently located at 1319 Blossom Hill Rd, San Jose, CA 95118. For more information, contact us or schedule an appointment online.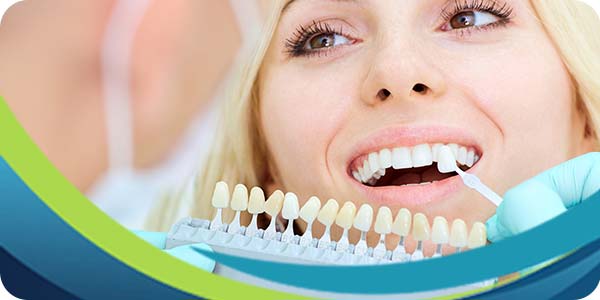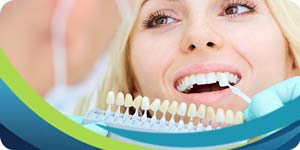 Table of Contents:
What are porcelain veneers?
How long will porcelain veneers last?
How much are porcelain veneers?
Are porcelain veneers permanent?
There are several different types of veneers that can be used that are differentiated depending on the type of material that is used to create them. Porcelain veneers are the most commonly used material for this procedure, as they are able to provide a more natural appearance than the other materials, with most people being able to tell the difference between a porcelain veneer and a natural tooth. Additionally, the durability of the material allows for a much longer lifespan of the treatment than other options available.
What are porcelain veneers?

Porcelain veneers are basically shells that are custom-made and fitted to be placed over teeth that have incurred cosmetic imperfections such as cracks, chips, or stains, or that never grew in properly. Veneers can be made out of several materials varying in strength and cost, with porcelain veneers being one of the higher quality options that are very strong, appears very natural, and lasts a long time. They are only really placed on the front surface of the teeth, distinguishing them from more commonly known crowns, which are typically placed over the entirety of teeth that are badly damaged and require restoration. Veneers are considered to be a cosmetic procedure, so they aren't intended to repair or strengthen teeth, but are able to restore a full smile and often end up improving the functionality of the bite for those who had issues with their teeth including small teeth, significant gapping in between the teeth, as well as chipped or broken teeth.
How long will porcelain veneers last?

When placed properly by a qualified dental professional, porcelain veneers can last anywhere from 10 to 30 years. While they are considered a permanent fixture, they are not invincible and should be properly taken care of, just as one would care for their natural teeth, to ensure they are as healthy and long-lasting as possible. A qualified dental professional will also help to prolong the life span of the porcelain veneers by ensuring that the teeth over which the veneers will be placed are sufficiently prepped for the procedure. Veneers will not last as long if placed on severely damaged teeth, so the dental professional will either need to treat the damaged teeth to make them able to be properly fitted for a veneer without risk of increased and continuing damage or will have to choose a different treatment option to restore functionality to the affected teeth.
How much are porcelain veneers?

The average cost of a porcelain veneer per tooth in California will be around $1,500, but it can easily range anywhere from $950 to $3,000. This cost can vary so greatly due to several factors, including the level of expertise of the dentist or orthodontist that is providing the procedure, the location of the dental office (the cost of living will have a fairly large impact on the costs of this kind of procedure), and the brand of porcelain veneers that the dental office uses. Porcelain veneers are also considered to be one of the more expensive options, but through their durability and lifespan, they are worth the price since they are one of the best quality veneer options from which patients can choose. Porcelain veneers are the most commonly chosen material for veneers due to their high quality, and ability to offer natural, long-lasting results.
Are porcelain veneers permanent?

Having porcelain veneers placed on the teeth is considered a permanent dental procedure, as the teeth onto which the veneers are being placed need to be properly prepped for the veneers to last as long as possible. The prep that is required for the teeth cannot be undone, as it typically involves trimming down the natural enamel of the teeth, so even if they are eventually removed, the veneers will need to be replaced to restore the integrity of the teeth beneath. Most patients can enjoy their porcelain veneers for the rest of their lives, but if a veneer were to fall out or become damaged, the veneer would need to be replaced, as the tooth cannot be left unprotected and uncovered afterward.

At NuSmile Dental & Orthodontics in San Jose, our porcelain dental veneers may correct your crooked teeth and fix your damaged or chipped teeth to give you a more radiant smile. We are conveniently located at 1319 Blossom Hill Rd, San Jose, CA 95118. For more information, contact us or schedule an appointment online. We serve patients from San Jose CA, Los Gatos CA, Campbell CA, Santa Clara CA, Cupertino CA, Sunnyvale CA, Saratoga CA, and Mountain View CA.