Benefits of Orthodontic Appliances Q&A
Whether you need an orthodontic treatment plan, a new retainer, or a brighter smile, Dr. Lawrence Wu DDS is here to help. Contact us today! We are conveniently located at 1319 Blossom Hill Rd, San Jose, CA 95118. For more information, please contact us or schedule an appointment online.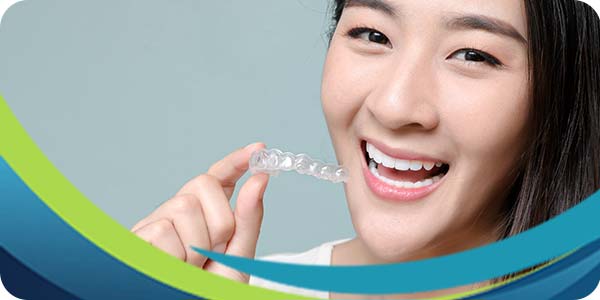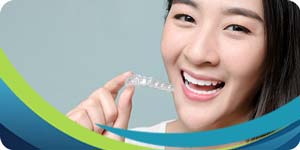 Table of Contents:
What is an orthodontic appliance used for?
What are the different types of orthodontic appliances?
Which conditions can be treated with orthodontic appliances?
Here at NuSmile Dental & Orthodontics, our incredibly talented team of dental specialists provide services including cosmetic dentistry, restorative dentistry, braces, invisalign, wisdom teeth extraction, preventative care, and more. We are dedicated to providing the best possible care for each of our patient's unique dental and orthodontic needs. Continue reading below to learn all about the different types of orthodontic appliances used at our offices in San Jose, CA!
What is an orthodontic appliance used for?

Orthodontic appliances are special dental devices used to treat certain medical and aesthetic dental conditions. They can be used to fix a wide variety of problems including crooked teeth, overbites, jaw irregularities, crowded teeth, sleep apnea, and more.
What are the different types of orthodontic appliances?

There are three major types of orthodontic appliances:
 
1. Removable
Removable orthodontic appliances can be easily removed and put back in by our patients. They are not permanently attached to your teeth or any other part of your other orthodontic appliances. Removable appliances include retainers, headgear, elastics, and positioners.

2. Fixed
Fixed orthodontic appliances cannot be removed by our patients. They are permanently attached to the teeth by metal bands, dental cement, or other permanent solutions. These appliances have to be removed by our orthodontists using advanced dental technologies. Appliances such as molar bands, auxiliaries, archwires, orthodontic brackets, and ligatures are all fixed orthodontic appliances.

3. Removable-Fixed
Removable-fixed orthodontic appliances can either be fixed or removable depending on what your orthodontist thinks is best for your personal needs. One of the most common examples of a removable-fixed orthodontic appliance is a retainer. Fixed retainers, otherwise referred to as bonded retainers, or lingual wires, are attached to the teeth with special cement. If your orthodontist provides you with a removable retainer, you will be given special instructions for how long you need to wear it for the results to be optimal.
Which conditions can be treated with orthodontic appliances?

Some of the most common orthodontic problems that can be treated and permanently fixed with orthodontic appliances include:
 
• Teeth crowding
Teeth crowding is the most common orthodontic issue that can be fixed with various orthodontic appliances. This happens when your teeth don't have enough room to grow straight which can lead to decay and periodontal problems.
 
• Teeth spacing
Teeth spacing is characterized by unwanted gaps between the teeth. This orthodontic problem can cause bacterial growth, tooth decay, plaque build-up, and periodontal disease. On the other hand, your teeth may also be too close together which can be fixed by small rubber separators.
 
• Underbite
An underbite is a common jaw irregularity that can be identified by the lower jaw extending too far out. This makes the lower teeth sit in front of the upper teeth which can lead to tooth damage, chipping, breakage, and difficulties chewing.
 
• Overbite
An overbite occurs when the upper teeth extend too far out from the lower teeth. Though most people have a very small overbite, major overbites can cause gum disease, jaw pain, and tooth decay.
Types of Appliances Used with Braces

Types of appliances often used with braces include the following:
 
• Rubber bands
• Separators/Spacers
• Headgear
• Twin block appliance
• Rapid palatal expander
• Retainers
• Space maintainers
• Bite plate
• Williams appliance
• Class 2 carriers appliance
 
Your orthodontist will decide which orthodontic appliances you will need in order to make sure you get the smile of your dreams! For more information on the different types of orthodontic appliances at NuSmile Dental & Orthodontics, please feel free to contact us or request an appointment online. We would be more than happy to answer any of your questions and help you smile brightly and confidently! We serve patients from San Jose CA, Los Gatos CA, Campbell CA, Santa Clara CA, Cupertino CA, Sunnyvale CA, Saratoga CA, and Mountain View CA. Our team looks forward to seeing you smiling soon!