Pediatric Dentistry Specialist in San Jose, CA
At NuSmile Dental & Orthodontics, our professionals are experienced in treating pediatric patients. Contact us today for a pleasant and comfortable experience. We are conveniently located at 1319 Blossom Hill Rd, San Jose, CA 95118. For more information, please contact us or schedule an appointment online.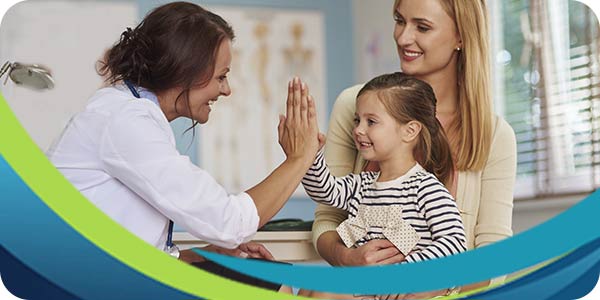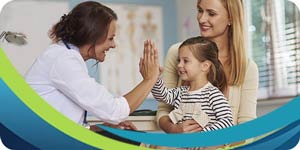 Table of Contents:
At what age should I start taking my child to the dentist?
Why should I take my child to a pediatric dentist?
What is the difference between general dentistry and pediatric dentistry?
Pediatric dentistry is the branch of dentistry that is concerned with the care of children. Pediatric dentists diagnose, treat, and rehabilitate children with oral conditions such as tooth decay and gum disease. They also perform routine oral exams and cleanings that help prevent oral problems from occurring in the first place. While most dentists can perform dental work on children, pediatric dentists have special training in the developing mouths and jaws of kids and adolescents, so they can handle complex situations more easily and deliver an overall higher level of care.
At what age should I start taking my child to the dentist?

In general, it is recommended for parents to take their child to the dentist for the first time when all of their baby teeth have erupted (grown in). In most cases, standard dental checkups every six months starting around the age of two, after which time the child will see the dentist on a regular basis. Between the ages of 4 and 6 is when the first dental x-rays usually take place; these are used to check for cavities, especially ones between teeth.
Why should I take my child to a pediatric dentist?

There are many reasons parents should bring their children to a pediatric dentist over a regular dentist; some of these include:

• Pediatric Dentists Have Special Training — Pediatric dentists receive special training to learn about child behaviors and how to make a child feel comfortable, happy, and safe in the setting of a dental office. They can care for children of all ages, from early childhood to late adolescence, as well as children with special needs.

• No More Fear of the Dentist — Many children develop a phobia of the dentist, and if they are afraid to visit a dentist to have routine cleanings and x-rays, this can affect their dental health later in life. A pediatric dentist can provide children with a positive first dental care experience, making them far less likely to develop a phobia. The dentist can carefully explain the process of a routine appointment and show each child the tools they use and what the tools do. This often alleviates anxiety and fear of the unknown, reassuring them that nothing they are seeing is scary.

• Children-specific Needs — Children have different dental needs than adults, and pediatric dentists know how to address these issues and educate parents on how to follow through at home.

• Inside a Pediatric Office — Pediatric dental practices are designed to look friendly and inviting, often decorated with brightly colored paintings or murals on the walls, and a play area with toys and games. In addition to this, because pediatric dental offices are geared towards treating children, many things in the office may be child-sized, from the examination chair to the tools the dentist and hygienist use.

What is the difference between general dentistry and pediatric dentistry?

General dentistry is the field of dentistry that treats, diagnoses, and prevents diseases and disorders of the mouth, teeth, and gums. It includes first-level care such as dental cleanings, checkups, and exams, as well as preventative care and patient education. Pediatric dentistry is similar to general dentistry, except that it is geared towards children and the unique needs they have, including the complexity of a developing jaw and teeth.
 
If you are looking for a trusted and qualified pediatric dentist to provide care for your young ones, come to NuSmile Dental & Orthodontics today! Contact us or book an appointment with our pediatric dentistry specialist, or visit our clinic conveniently located at 1319 Blossom Hill Road, San Jose, CA 95118. We serve patients from San Jose CA, Los Gatos CA, Campbell CA, Santa Clara CA, Cupertino CA, Sunnyvale CA, Saratoga CA, and Mountain View CA. We look forward to serving you!