Teeth Cleaning & Dental Checkups Clinic in South San Jose on Blossom Hill Rd
At NuSmile Dental & Orthodontics, you can get comprehensive dental checkups to maintain your oral health. Visit us today. We are conveniently located at 1319 Blossom Hill Rd, San Jose, CA 95118. For more information, please contact us or schedule an appointment online.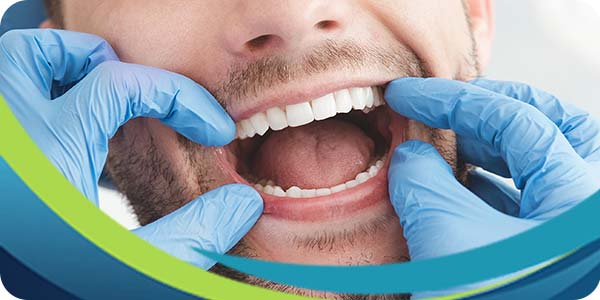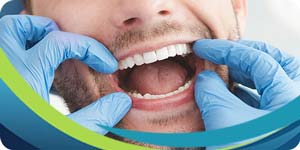 Table of Contents:
How often should you go to the dentist for a cleaning?
What do dentists check for at a checkup?
Why is a regular dental checkup important?
What happens during a dental checkup?
Dental cleaning and check-up are important for maintaining good oral health. There are many oral health and cosmetic issues that can be dented at a routine check-up. It is recommended that you have a check-up every six months. Once you have established a history with your dentist, this can change.
How often should you go to the dentist for a cleaning?

Having the dentist clean your teeth will depend on your personal dental needs. Some people are more prone to having dental issues than others making it important for them to see a dental professional more often. Those people who have few dental issues will need to have teeth cleaning done less frequently.
 
The general rule about having your teeth cleaned is to have it done every six months. This is the ideal time frame for the average person. If you are dealing with oral health problems you may need to have a check-up every three months. Others may only need to have a check-up once a year.
What do dentists check for at a checkup?

The purpose of a dental check-up is to maintain oral health and to identify issues of disease and decay that may be starting.
 
Tooth decay is one of the main issues that dentists will check for. Often cavities and other issues can go undetected, especially if they are away from the front of the mouth. Dentists can also find signs of weakened enamel and offer treatment that will prevent the development of cavities.
 
The dentist can check for gum disease, which affects millions of people. If this is left untreated, gum disease can lead to more serious issues, including gum recession, tooth loss, and oral infections. During the check-up, the dentist will look for swollen gums, discoloration, and gum recession which are all indicators of gum disease. They can offer treatment for gum disease and provide education about how to care for your gums at home.
 
Cosmetic issues can be identified at a dental check-up. Oral health is the primary reason for a check-up, but cosmetic issues are also important to many people. Plaque and tartar buildup can discolor the teeth. Teeth can start to shift affecting your smile. These are cosmetic issues that are easily found at a check-up.
 
Oral cancer is another concern that can be detected with a dental check-up. With regular check-ups, this can be identified early and more easily treated. If your dentist identifies any signs of oral cancer, more tests can be done to verify what is happening.
Why is a regular dental checkup important?

Regular dental check-ups are important for maintaining oral health. Plaque and tartar can build up and require professional attention. This will help reduce the risk of developing cavities and gum disease. Regular cleanings will leave you with better-looking teeth, which leads to a more confident smile. They can also improve your breath, making it easier to be around people.
What happens during a dental checkup?

A typical dental check-up will include:

• Oral exam of the gums and record of change from a previous visit
• Cleaning and polishing of the teeth
• A check of the gums and teeth to look for signs of disease and decay
• You will be offered advice on how to best take care of your mouth and teeth at home
• X-rays may or may not be done during the check-up to check for cavities
• If needed, treatment recommendations will be given for any oral health concerns that are present. These may include additional testing, restoration work, or additional oral care.
 
NuSmile Dental & Orthodontics is here to help you have a healthy mouth and a beautiful smile. We provide high-quality care through our dental professionals. We look forward to helping you have a better and brighter smile. Contact us or request an online appointment and find out what we can do. We are conveniently located at 1319 Blossom Hill Rd, San Jose, CA 95118. We serve patients from San Jose CA, Los Gatos CA, Campbell CA, Santa Clara CA, Cupertino CA, Sunnyvale CA, Saratoga CA, and Mountain View CA.