4 Questions to Ask Your Dentist About Invisalign
Invisible braces? Yes, there is such a thing! Meet Invisalign – clear plastic aligners that are virtually invisible. We provide Invisalign so that you can smile with confidence again! Dr. Lawrence Wu, DDS, offers a broad range of dental and orthodontic treatments at NuSmile Dental & Orthodontics, so you can be confident that when we offer Invisalign treatments, it is because we are confident that it is the best solution for your dental needs.

Contact

our team of dental professionals today at NuSmile Dental & Orthodontics or visit us

online

to book an appointment. We are conveniently located at 1319 Blossom Hill Rd, San Jose, CA 95118.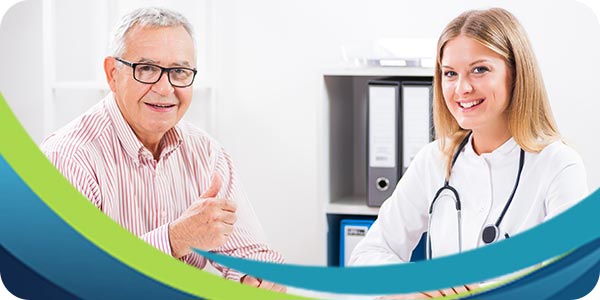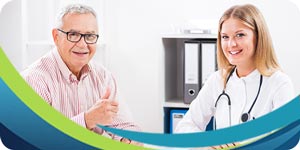 Table of Contents:
How much does a dentist charge for Invisalign?
Can a regular dentist do Invisalign?
How do I ask my dentist for Invisalign?
How long does it take Invisalign to work?
How much does a dentist charge for Invisalign?

If you are in need of a straighter smile, then you should consider Invisalign, an innovative orthodontic appliance. Invisalign is a series of clear aligners, and they are now a popular alternative to traditional braces. With an average cost of $3,000 to $5,000, according to the Consumer Guide for Dentistry, many people might wonder how it's possible to get the smile of their dreams without depleting their savings. But it's true, Invisalign, also known as "invisible braces," will help you get the smile you want without having to worry about breaking the bank.
 
Pricing for Invisalign depends on your individual case, but here is a quick breakdown on the cost front:
 
Up to five aligners: $1,200 to $1,800
Up to 20 aligners: $3,500 to $5,000
For children, unlimited aligners: $3,000 to $4,500
 
For serious cases, Invisalign may cost more, but it is always important to consult with a dental professional. There are many benefits with Invisalign: they are nearly invisible, so it's not obvious when you smile; they are simple to remove when cleaning your teeth or eating; and in some cases, they have been proven to straighten the teeth faster compared to traditional braces that can come with a hefty price tag. There are also other benefits with Invisalign: fewer trips to the dental office; and they move teeth more gradually than traditional braces, therefore leading to less discomfort for a dental patient.
Can a regular dentist do Invisalign?

General dentists, cosmetic dentists, and orthodontists can all offer Invisalign, which is essentially a removable teeth-straightening device that is made of clear plastic. A 3D image of a patient's teeth helps create a series of molds or trays in a lab. A dental patient slides the trays over their bottom and top teeth and leaves them in for about 22 hours each day. Every two weeks, these trays are swapped out for the next in the series. The trays use gentle pressure to move the teeth into proper alignment, and within about a year, on average, the result is a more straightened smile for the dental patient.
 
Any general dentist who offers Invisalign will highlight all the benefits. First, the trays are clear, which makes them less noticeable than metal braces. Second, since they are removable, they give the dental patient more freedom than traditional braces, which are cemented to their teeth. Furthermore, because the brackets and wires of braces can scratch and cut the lips and gums, Invisalign has been shown to be more comfortable. However, a general dentist will also point out that while Invisalign may take less time than traditional braces, it may not work for dental patients who have severe cases of misalignment or crookedness.
How do I ask my dentist for Invisalign?

Any patient wishing to improve their smile can consult their dentist. Dentists are ready, willing, and able to assess their patients' needs and develop a plan to help with smile improvement goals.
 
When it comes to Invisalign, here are some important questions to ask your dentist: How will you start a treatment plan? How long will the treatment last? How much does Invisalign cost? Is there a monthly payment plan available? Do you accept insurance? Parents with teens should also ask: What happens if my teen loses or breaks an aligner? Do you offer replacements? How can I be certain that my adolescent is wearing the aligners correctly?
 
If you have questions involving the cost of Invisalign, then you should consult with your insurance provider and also speak with your dentist, especially if you want to opt into a monthly payment plan.
How long does it take Invisalign to work?

Dental patients have seen their desired results within six months, with the average treatment time being about 12 months. In some cases, it may take dental patients longer to see results. Every smile is different, and it could take more or less time based on a patient's needs. Invisalign is a great solution if you have large spaces between your teeth, crowding of the teeth, or an underbite or overbite.
 
Our team of dental professionals at NuSmile Dental & Orthodontics offers Invisalign. Reach out to us through our website to book an appointment and learn more about the benefits of Invisalign. We are conveniently located at 1319 Blossom Hill Rd, San Jose, CA 95118. For more information, contact us or schedule an appointment online. We serve patients from San Jose CA, Los Gatos CA, Campbell CA, Santa Clara CA, Cupertino CA, Sunnyvale CA, Saratoga CA, and Mountain View CA.