Invisalign Process and Timeline Q&A
Invisalign is an alternative to traditional metal braces for straightening teeth. The invisalign procedure usually involves a variety of steps, and the timetable can vary depending on the severity of the orthodontic problem and the patient's stated objectives. Invisalign might be a remarkable alternative for attaining a straighter smile with a discreet and convenient therapeutic approach. The right care will be given to you by Dr. Lawrence Wu, DDS, and his staff. For more information, contact us or schedule an appointment online. We are conveniently located at 1319 Blossom Hill Rd, San Jose, CA 95118.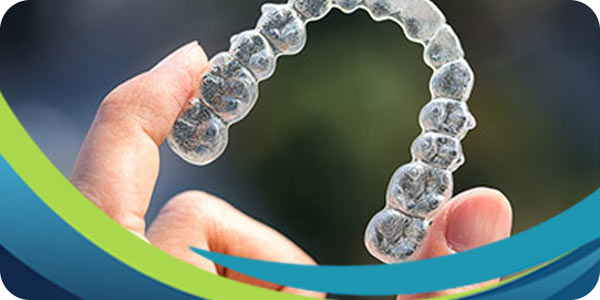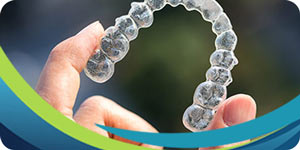 Table of Contents:
How long does the Invisalign process take?
What are the stages of Invisalign?
Can I speed up the Invisalign process?
How long does the Invisalign process take?

Each case is unique, so your orthodontist will advise you on your specific needs and estimate how long your Invisalign treatment will last.
 
Invisalign treatment time will be discussed with your orthodontist at your first consultation. The treatment plan will include an estimate of the time it will take for the treatment to be completed, recommended treatments, and the cost of Invisalign. It is likely that your treatment will be close to the orthodontist's estimate if you wear your aligners as directed.
 
It is possible to complete Invisalign treatment in as little as six months for simple cases. Straightening your teeth with Invisalign usually takes 12 to 18 months. Treatment may take 24 months or slightly longer for more complex cases, such as crowded teeth. It is possible for an orthodontist to recommend traditional braces or a combination of other orthodontic treatments in cases of severe crowding for which Invisalign won't be effective. Because every person's teeth are slightly different, the treatment time varies from person to person.
What are the stages of Invisalign?

When you arrive for your first appointment with your dentist, they will examine your mouth and talk to you about your cosmetic dentistry goals. Your dentist can advise you whether Invisalign is right for you. This type of teeth alignment process may not be suitable for everyone. It is likely that your dentist will discuss other options with you if that is the case. Invisalign treatment protocol and estimated treatment length will be discussed if you are a candidate.
 
Next comes the process of digital molding. Depending on your schedule, this may happen at your first dentist appointment or a separate one. With the help of digital scans, photographs, and x-rays, an accurate model of your mouth and teeth can be created. Using these, the Invisalign laboratory will prepare your custom aligner trays.
 
You will be able to pick up your Invisalign trays once they are ready. To keep your trays in place, your dentist may place small attachments on your teeth. The buttons are temporary, clear, painless to install, and virtually invisible. As soon as your aligners are fitted, your dentist will check whether they fit, and your aftercare program will be explained.
 
It's time to return to the dentist a few weeks after your first tray is fitted. You will be checked by your dentist for tooth movement and tray fit. A series of Invisalign trays completes the process. It is not necessary to return for regular appointments with Invisalign, unlike metal braces. Rather, check in periodically to see how you are doing. Your dentist won't have to see you every time you change aligners. An additional set of aligners may be ordered if your treatment is not progressing as expected.
Can I speed up the Invisalign process?

For patients looking to speed up the Invisalign process, carefully adhering to the instructions they received from their orthodontist is the best practice for ensuring the most efficient and effective results. It is also important to practice good overall oral hygiene health in order to avoid any potential setbacks or distractions from completing the Invisalign process.

In most cases, patients who complain about their treatment taking longer than expected have not worn their aligners as frequently as they should have been wearing them. The trays should be worn for at least twenty-two hours a day, according to most orthodontists. The remaining two hours are for eating, drinking, and brushing your teeth. Although some patients may not be able to wear their aligners this long every day, this is the best way for those who want their treatment to be completed as quickly as possible. A specific Invisalign timeline for each person will be created based on their individual requirements.

Traditional braces often take significantly longer to complete than Invisalign. Invisalign is available at NuSmile Dental & Orthodontics. Dr. Lawrence Wu, DDS and his team will provide you with best care. For more information, contact us or schedule an appointment online. We are conveniently located at 1319 Blossom Hill Rd, San Jose, CA 95118. We serve patients from San Jose CA, Los Gatos CA, Campbell CA, Santa Clara CA, Cupertino CA, Sunnyvale CA, Saratoga CA, and Mountain View CA.