Medicaid Dentist San Jose, CA, Blossom Hill Rd
NuSmile Dental & Orthodontics accepts Medicaid Insurance for those, who can't afford medical care. Contact us today to benefit from Medicaid Program. We are conveniently located at 1319 Blossom Hill Rd, San Jose, CA 95118. For more information, please contact us or schedule an appointment online.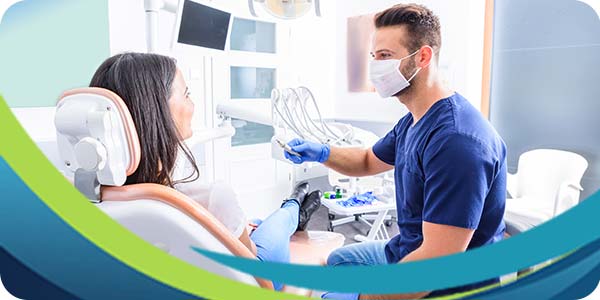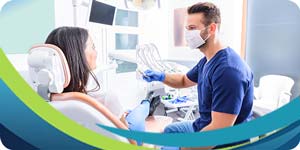 Table of Contents:
What is Medicaid Program?
Does Medicaid cover dental care at NuSmile Dental & Orthodontics?
How can I find a dentist who takes Medicaid insurance?
Medicaid is a highly advantageous form of health insurance that provides coverage to people who may not be able to afford care otherwise. This provides a huge benefit to patients and practitioners, as patients can receive the care they need and practitioners can provide top-level service to a wider number of patients. Medicaid is especially important for dentistry, as it allows people to receive routine dental care without paying out-of-pocket. Originally founded in 1965 along with Medicare, Medicaid initially provided coverage to people receiving cash assistance but has improved and expanded to cover more groups, including pregnant women, people with disabilities, people who need long-term care, and low-income families.
What is Medicaid Program?

The Medicaid program is a government program designed to provide health care for low-income individuals and families. The program is jointly funded by state and federal governments, with each state deciding how to structure its own Medicaid system. The program was originally intended to provide health care to low-income children and pregnant women, but over time it has expanded to provide care for a broader range of individuals and families. Today, the program provides a wide range of health care services for low-income individuals and families, including doctor visits, hospital care, and some prescription medications. Medicaid programs vary from state to state; they may also be known by different names, such as Medi-Cal or Medical Assistance. Medicaid eligibility also varies by state, but typically includes the following criteria:

• Must be a resident of the state
• Must be considered low income
• Must be a citizen of the United States or a qualified non-citizen (including lawful permanent residents)
 
The coverage Medicaid provides varies as it can include several optional benefits, such as podiatry, prescription medications, optometry, prosthetics, and physical therapy. Dental services are another optional benefit, so patients with Medicaid must ensure they have adequate coverage before moving forward with a specific dentist. Most states provide emergency dental services for adults, but less than half provide comprehensive dental coverage; it is imperative to confirm coverage and update it, if possible.
It is also important to note that children receive different coverage than adults; dental services for children must, at minimum, include: relief of pain and infections; restoration of teeth; and maintenance of dental health.
Does Medicaid cover dental care at NuSmile Dental & Orthodontics?

Yes, Medicaid covers dental care at NuSmile Dental & Orthodontics. At NuSmile Dental & Orthodontics, we believe that every person has the right to receive top-quality dental care and should not be denied care due to financial reasons. Our dental office accepts these insurance providers:

• Medicaid
• Cigna Dental
• Delta Dental
• Guardian Dental
• Lincoln Dental
• Local Union Insurance
• MetLife Dental
• Sun Life Dental
• United Concordia
• UnitedHealthcare

These are only a few examples of the dental insurances we accept; if you do not see your specific insurance provider listed here, please call our office for more information and one of our friendly professionals will be happy to assist you.
How can I find a dentist who takes Medicaid insurance?

If you are looking for a dentist who accepts Medicaid insurance, look no further than NuSmile Dental & Orthodontics! Our team of dental professionals is dedicated to providing top-quality service to every patient who walks through our doors, regardless of medical background or financial status. Oral health has a huge impact on our overall health and wellbeing, so it is vital to properly maintain the health of our teeth, mouths, and gums.
 
For an experienced and trusted dentist who accepts Medicaid, come to NuSmile Dental & Orthodontics today. Contact us or book an appointment with our Medicaid dentist, or visit our clinic conveniently located at 1319 Blossom Hill Road, San Jose, CA 95118. We serve patients from San Jose CA, Los Gatos CA, Campbell CA, Santa Clara CA, Cupertino CA, Sunnyvale CA, Saratoga CA, and Mountain View CA. We look forward to serving you!