Invisalign Orthodontics in San Jose CA on Blossom Hill Rd
Invisalign is an orthodontic procedure that can be utilized to get a more attractive smile. Patients with slight to severe misalignments can use it to improve their bite. Invisalign treatments can help people who have overbites, cross bites, and under bites. To progressively realign the teeth, clear plastic aligner trays are used. The trays are removable; patients may maintain their oral health and wellness by brushing and flossing as usual without worrying about wires and brackets. Dr. Lawrence Wu, DDS and his team will give you the appropriate care. For more information, contact us or schedule an appointment online. We are conveniently located at 1319 Blossom Hill Rd, San Jose, CA 95118.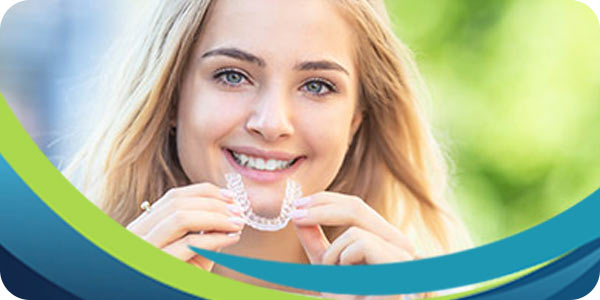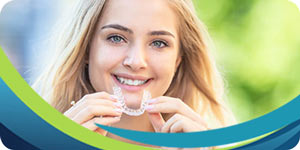 Table of Contents:
Why do dentists recommend Invisalign?
Is Invisalign for everyone?
What are the possible advantages of Invisalign?
Why choose Invisalign over a traditional brace?
Why do dentists recommend Invisalign?

It has been shown that maintaining straight, aligned teeth are essential for maintaining good dental health and overall well-being. With Invisalign, patients are able to straighten their teeth without experiencing any of the complaints associated with traditional metal braces. You can achieve better oral health and a convenient treatment plan if your dentist recommends straightening your teeth with Invisalign. You won't have to worry about wires or brackets that are aesthetically obvious or uncomfortable.
Is Invisalign for everyone?

Whether you are a teen or an adult, Invisalign is a great choice if you are looking for a way to correct your bite without wearing traditional metal braces. Nevertheless, it is not recommended for children or adults with severely crooked teeth or neuromuscular bite issues. Additionally, it is beneficial to those who don't want to get themselves into trouble when it comes to cleaning their teeth.
 
There are limitations to Invisalign's effectiveness. Invisalign does not provide a greater level of control over tooth movement than traditional braces. Also, Invisalign cannot correct severe malocclusions.
 
To determine whether you are an ideal candidate for Invisalign, our dentists will conduct a thorough examination when you come in for a consultation. In order to serve your unique orthodontic needs effectively, our dentists use the most current orthodontic treatment available.
What are the possible advantages of Invisalign?

The use of Invisalign is an effective way to move teeth that are not too complicated. It is ideal to wear clear, computer-generated trays 24 hours a day with two-week replacements. It is possible to use certain trays for a period of six months to one year. To prevent the teeth from shifting back, these require some form of retention.
 
The trays are relatively invisible, which is one of its best features. In some cases, people are simply uncomfortable with the idea of wearing braces in public. People who want straight teeth but still feel comfortable in social situations can also receive help from them. Due to its non-effect on your speech, Invisalign offers comfort to wearers.
 
Rather than improving the functionality of the teeth, Invisalign treatment is more useful for aesthetic purposes. It is for this reason that many people prefer dental braces, especially those with complex dental problems.
Why choose Invisalign over a traditional brace?

Invisalign improves oral health in contrast to traditional metal braces. It can be difficult to tell if you are brushing or flossing effectively if you have metal brackets or wire braces. Consequently, improper care can lead to complications like tooth decay and gum disease. Because Invisalign can be easily removed for eating and cleaning, maintaining good oral hygiene should no longer be an issue.
 
Besides being excellent for your oral health, Invisalign aligners are also very convenient because they are removable. The aligners should be removed during eating, brushing, and flossing, even though you wear them for the majority of the day. It is important to keep them on as long as directed in order to maximize their effectiveness.  Each set of aligners will be replaced every few weeks as your teeth move into their new positions, so Invisalign straightens your teeth painlessly.
 
Metal braces can make the mouth appear unattractive, as though it's full of awkward pieces of unsightly metal.  When worn by an adult, they are noticeable, and food can get caught in them without the wearer even being aware. A clear brace such as Invisalign is barely noticeable.  Wearing them makes the person seem as if he or she does not have braces at all.  Most patients find them to be a much more aesthetically pleasing option than metal braces.
 
More people are choosing Invisalign over traditional braces due to superior appearance, comfort, and ease of use. Dr. Lawrence Wu, DDS and his team will provide you with proper treatment. For more information, contact us or schedule an appointment online. We are conveniently located at 1319 Blossom Hill Rd, San Jose, CA 95118. We serve patients from San Jose CA, Los Gatos CA, Campbell CA, Santa Clara CA, Cupertino CA, Sunnyvale CA, Saratoga CA, and Mountain View CA.