Invisalign: Understanding the Common Issues
Learn more about Invisalign and get the right dental advice on using these new invisible braces today! Contact Dr. Wu, DDS, at NuSmile Dental & Orthodontics or visit us online today to book an appointment. We are conveniently located in San Jose CA at 1319 Blossom Hill Rd, San Jose, CA 95118.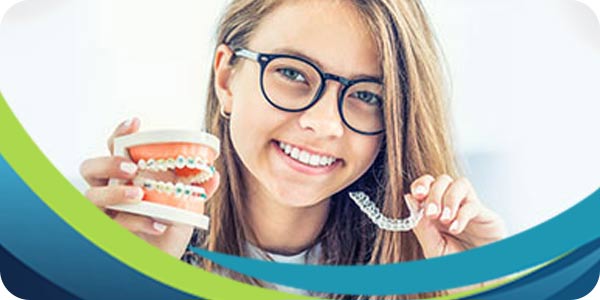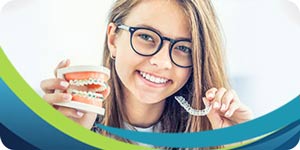 Table of Contents:
Can Invisalign cause problems?
How successful is Invisalign?
When should you not use Invisalign?
Does Invisalign work on everyone?
Can Invisalign cause problems?

In some cases, Invisalign can cause problems. For this reason, it is important to receive the procedure from a trusted Invisalign specialist, follow their instructions, and make follow-up appointments as necessary.
 
The placement of aligners can impair the breathing process, and one may feel as if they are suffocating after wearing them. One may experience a sore throat after wearing aligners. As a result, swallowing may be impaired, which may lead to other health complications. Aligners can irritate the oral mucosa and cause extreme itchiness and breakouts. Aligners may sometimes be rejected by the body's natural response to a foreign object.
 
Lips may become inflamed as a result of aligners exerting pressure on them. In addition to restricted airways, chest pain, and coughing, other concerns were also reported. It is possible to experience nausea, painful ingestion of food, dry mouth, and headaches when wearing aligners. With the use of aligners, swelling of the eyes is also reported rarely.
 
Lip breakouts can also be caused by aligners. Some patients may also experience fatigue, soreness, and breakouts on the tongue. As a result of excessive pressure on the gums, aligners may also cause gum problems such as swelling and bleeding. Periodontitis and gingivitis can result from wearing aligners for an extended period of time.
How successful is Invisalign?

Invisalign braces could perfect 65 percent of adult smiles because only 35 percent have well-aligned front teeth. Many adults are unaware of the benefits and simplicity of Invisalign braces. It is hard to beat the odds of you loving your new smile after wearing Invisalign braces for such a short time after wearing these braces with a 96 percent satisfaction rate.
When should you not use Invisalign?

Even though Invisalign is a popular treatment for people who wish to improve their smile, it isn't for everyone. The condition of your teeth, such as gum disease or cavities, will have to be resolved before you can be considered for Invisalign treatment. This type of treatment is not usually recommended for people with oral conditions that require surgery.
 
A patient with dental implants, bridges, or TMJ disorder may not be a good candidate for Invisalign. Invisalign may not be appropriate if your teeth are small, misshapen, or eroded. The Invisalign treatment may still be effective for you if these issues are not severe, however.
Does Invisalign work on everyone?

Adults and teens with busy schedules can benefit from Invisalign clear aligners, but they're not the right orthodontic treatment for everyone. Your dentist determines whether Invisalign is right for you based on a number of factors, such as the severity of your case, your age, and your commitment to the process.
 
Oral history and a close examination of your teeth, gums, jaw, and bite will be conducted by your dentist to determine if you are a good candidate for Invisalign. Your dentist will determine whether clear aligners are the right orthodontic solution for you based on your particular circumstances.
 
As long as your case is not too severe, Invisalign can treat a variety of issues, including gapped teeth, crowded teeth, overbites, underbites, and crossbites. You may need another orthodontic treatment for more severe cases, such as large overbites. If your case cannot be treated with Invisalign, traditional metal braces may be a more suitable option. Invisalign clear aligners are suitable for both adults and teens.
 
As their teeth are still developing, children cannot wear Invisalign. Your dentist will recommend other options if your child needs early orthodontic treatment. You can remove your aligners to eat, drink, brush, and floss, but you should keep them in your mouth as much as possible to achieve the best results. As a result, if you are unable to fully commit to your dentist's treatment plan, it will not be as effective.
 
Dr. Lawrence Wu, DDS, at NuSmile Dental &Orthodontics, works with patients to determine Invisalign suitability and ensure patient success. We are conveniently located at 1319 Blossom Hill Rd, San Jose, CA 95118. For more information, contact us or schedule an appointment online. We serve patients from San Jose CA, Los Gatos CA, Campbell CA, Santa Clara CA, Cupertino CA, Sunnyvale CA, Saratoga CA, and Mountain View CA.