How Much Does Invisalign Cost in San Jose CA?
Invisalign is invisible braces! Learn more about the cost and how they will help you smile with confidence again. Contact our team of professionals today at NuSmile Dental & Orthodontics, or visit us online today to book an appointment. We are conveniently located in San Jose CA at

1319 Blossom Hill Rd, San Jose, CA 95118

.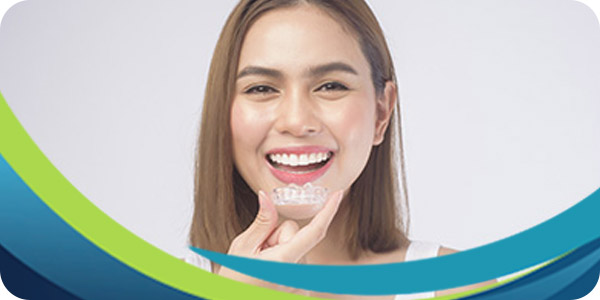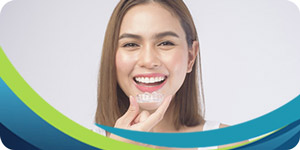 Table of Contents:
How much does insurance cover for Invisalign?
How much are the Invisalign payment plan and financing?
Is Invisalign cheaper than braces?
Where can I get Invisalign in San Jose CA?
How much does insurance cover for Invisalign?

There is a great deal of variation in dental insurance policies, but many larger ones will cover a portion of Invisalign treatment. Invisalign is considered a cosmetic treatment by others and is not covered by insurance. Most dental insurance policies cover between 25% and 50% of the treatment fee, leaving you with the rest. Although coverage can be higher. Coverage varies depending on your individual insurance provider. Therefore, even if you have the same dental insurance brand as someone else, their Invisalign treatment may be covered at 30% while yours may only be covered at 25%.
 
The majority of dental insurance plans have a lifetime maximum, meaning that once you reach that amount, you will be responsible for any remaining or additional costs. Over a 36-month period, you can expect to pay around $83 a month if your dental insurance covers some percentage of Invisalign.
How much are the Invisalign payment plan and financing?

Depending on your dentist, how much your total treatment costs, and how long your payment plan lasts, the monthly Invisalign cost can range anywhere from $50 to $400. A dentist will determine your Invisalign cost per month since the Invisalign company does not determine the price.
 
At NuSmile Dental & Orthodontics, we are pleased to offer Invisalign to our patients, as it has many benefits, such as its affordability and accessibility. NuSmile Dental & Orthodontics believes all patients deserve access to a perfect smile.
Is Invisalign cheaper than braces?

The cost of traditional braces is actually higher than most people realize. Including the labor involved by a dental professional, they usually cost between $3000 and $6000. Traditional braces are often the least expensive option, but it's not by much, and alternatives like Invisalign are very close in cost and sometimes even less expensive.
 
Invisalign quotes are based on the patient's oral health needs, what type of work needs to be done, where the patient lives, and the dentist's labor costs. Insurance is another factor to consider. The cost of Invisalign can be covered by some insurance providers for up to $3000. Nationally, Invisalign costs between $3000 and $5000, according to the Consumer Guide to Dentistry. Considering all the advantages of Invisalign, such as the fact that it's dentist-approved, it's easy to choose it.
 
Invisalign treatment costs are similar to braces, but that's where the similarities end. Because Invisalign aligners are removable and virtually invisible, you can keep living your life and caring for your teeth during treatment.
Where can I get Invisalign in San Jose CA?

It's easy to straighten your or your child's teeth with Invisalign. It's so much easier than traditional braces. In order to prevent tooth decay with traditional braces, patients must adjust their cleaning routine. It involves cleaning the wires and brackets, which children especially dislike. Before brushing or flossing, a patient simply removes their Invisalign aligners. Additionally, with braces, you have to make dietary adjustments, but not with Invisalign.
 
The other big benefit of Invisalign is that it's virtually invisible. A patient will not feel self-conscious about wearing the aligner since it is almost entirely unnoticeable. Patients can remove their aligners for social meals, such as school lunches, so they can socialize without feeling self-conscious.
 
Many dentists offer Invisalign treatments, including ours here at NuSmile Dental & Orthodontics. Dr. Lawrence Wu, the Invisalign provider, is a board-certified Doctor of Dental Surgery (DDS). Invisalign is one of his specialties, so he is more than capable of providing it and making sure that it works for you or your child for many years to come! If you like, he would be happy to become your new dentist and handle your other dental needs as well! It is not necessary to have a referral to see him if you want Invisalign.
 
As most patients won't need a referral to see Dr. Lawrence Wu for Invisalign, he can inform you of your eligibility for Invisalign and help you make a decision. We are conveniently located at 1319 Blossom Hill Rd, San Jose, CA 95118. For more information, contact us or schedule an appointment online. We serve patients from San Jose CA, Los Gatos CA, Campbell CA, Santa Clara CA, Cupertino CA, Sunnyvale CA, Saratoga CA, and Mountain View CA.