Family Dentistry in San Jose, CA
At NuSmile Dental & Orthodontics, we offer comprehensive dental care for your whole family. Contact us today. We are conveniently located at 1319 Blossom Hill Rd, San Jose, CA 95118. For more information, please call us or schedule an appointment online.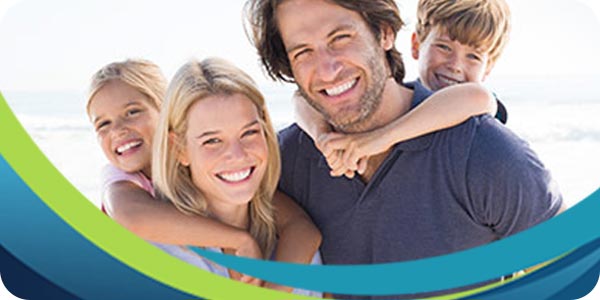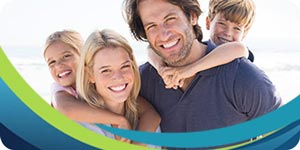 Table of Content:
What is meant by family dentistry?
What is the difference between a family dentist and a general dentist?
What are the benefits of having a family dentist?
What should I look for in a family dentist?
Family dentists provide dental care to people of all ages, including children, adolescents, and adults. These dental professionals often have special training in pediatric dentistry, which is the specialty of treating children; they provide the same level of care for children as they do for adults. Family dentists also have a great deal of experience working with families, so they are often able to provide advice and recommendations that will help an entire household keep their teeth and gums healthy.
What is meant by family dentistry?

Family dentistry is the dental care a family receives from the same dental team and in the same practice. It is the best way to keep everyone in a family happy and healthy with their teeth and ensures that every member of the family receives consistent care. On the same day, an entire family can get cleanings, checkups, fillings, extractions, and even restores and restorations; this saves time and helps everyone feel more relaxed, especially young children. Family dentists provide both routine and preventative care and are trained to understand the unique needs of the whole family; they can recommend the most effective treatment options to meet the diverse needs of a family. Most family dentists will also be able to advise on ways to improve oral health through healthy eating and lifestyle choices and can help identify any risks or red flags that may indicate a more serious issue that may require further investigation or treatment.
What is the difference between a family dentist and a general dentist?

Although the two terms "general dentist" and "family dentist" are often used interchangeably, there is a subtle difference between the two. They both offer generally the same services but the main difference is that a family dentist is specialized in dental procedures for all ages, whereas general dentists typically treat patients of a specific age group. Family dentists commonly have a background in pediatric dentistry, whereas general dentists may not, which affects the type of patients these two professions can treat. They both provide the same core services, such as teeth cleanings and fillings, but they differ in the types of treatments they offer, the patients they treat, and the types of education they have received.
What are the benefits of having a family dentist?

There are many benefits of having a family dentist, including consistent, quality care provided to the whole family. Other benefits include:
• They help decrease dental anxiety
• They provide convenient yet comprehensive care
• They are aware of previous dental history
• Regular, consistent services for the whole family
• They provide invaluable preventative care
• They provide dental services in emergency
What should I look for in a family dentist?

When looking for a family dentist, it is important to find one who can provide top-quality service to people of all ages. Most importantly, it is vital to find a family dentist who has experience treating your or your family's specific conditions, as well as one who has experience treating patients who are the same age as your family members. Other important considerations include:
•  Training and Education — The dentist who cares for your family should be a member of the American Dental Association (ADA), as this indicates their level of dedication to their profession.
•  Location — The dentist's office should be easy to get to, which is especially important in urgent situations. Consider other things that are important to you, such as parking, public transit access, and their hours of operation.
•  Dental Services Offered — The dental services offered should be relevant to you and your family, including treatments specific for a certain condition or preventative care that focuses on maintaining good oral health.
•  Customer Service — The friendliness of the office staff can have a significant impact on the office dynamics and can be the deciding factor in whether or not you move forward with a specific practice.
 
Come to NuSmile Dental & Orthodontics to receive quality dental care for your whole family. Call us today or book an appointment with our family dentist, or visit our clinic conveniently located at 1319 Blossom Hill Road, San Jose, CA 95118. We serve patients from San Jose CA, Los Gatos CA, Campbell CA, Santa Clara CA, Cupertino CA, Sunnyvale CA, Saratoga CA, and Mountain View CA. We look forward to serving you!