Dental Health Q&A
The health of the teeth, gums, and the overall oral-facial system that allows us to smile, speak, and chew is referred to as oral health. Contact Dr. Lawrence Wu, DDS for your oral health issues. We are conveniently located at

1319 Blossom Hill Rd, San Jose, CA 95118

. For more information, please contact us or schedule an appointment online.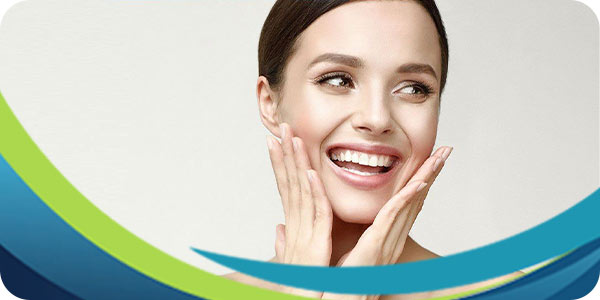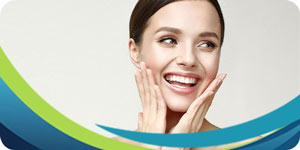 Table of Contents:
What does dental health mean?
Why is dental health so important?
How can I improve my dental health?
What are the symptoms of poor dental health?
The health of our teeth and gums tells us a lot about our overall well-being. This can be attributed to a person's commitment to oral hygiene and personal hygiene; people who take care of their health, including oral health, often have fewer medical problems than people who do not put effort and intention into their wellbeing. However, some research has shown that oral health is intimately connected to our physical health, and can influence one another, be it positively or negatively.
What does dental health mean?

Dental health refers to the overall health of your mouth and teeth. This includes everything from preventing cavities and gum disease to maintaining fresh breath. Good dental health starts with daily brushing and flossing, but it also includes regular dental checkups and cleanings, as well as eating a balanced diet and avoiding sugary drinks.
 
Dental health is the study of the oral cavity, including its structure, functions, and diseases. The oral cavity is made up of the teeth, gums, tongue, and other tissues in the mouth. Dental health care providers are trained to diagnose, treat, and prevent oral diseases. They also promote oral health through education and preventive measures.
Why is dental health so important?

Dental health is important for several reasons. It is essential to oral hygiene, which is important for overall health. Poor dental health can also lead to bad breath, tooth decay, and gum disease. Taking care of your teeth and gums can help prevent these problems. Furthermore, dental health can affect other aspects of health, and when not properly maintained, can result in a number of different problems. For example, if a tooth abscess forms and is left alone untreated, the infection can spread, possibly leading to sepsis, a potentially fatal condition characterized by infection of the blood.
How can I improve my dental health?

Dental health is important, and there are many ways you can improve your oral health, including the following:

• See Your Dentist Regularly — Research has shown that regular dental checkups every six months can greatly improve your overall oral health. These frequent checkups can help to prevent gum disease, and detect unhealthy changes early.

• Drink Water Habitually — Drinking water is a great way to ensure you are staying hydrated; this hydration helps prevent bad breath and cuts back on the proliferation of bacteria in the oral cavity.

• Don't Smoke or Cape — Tobacco use can negatively affect teeth in many ways, both aesthetically and medically. Tobacco smoke can stain the teeth, and also has a detrimental effect on the roots of gums and teeth. Smoking for an extended period may cause tooth loss, and may also lead to periodontal disease and cavities.

• Remember to Use Mouthwash — Using mouthwash is a great way to ensure that your mouth is free of harmful and bad-breath-producing bacteria.

• Control the Consumption of Starches and High Sugar Products — Regular consumption of uncontrolled amounts of sugar keeps the acid levels in the mouth higher, which creates an ideal breeding ground for bacteria that eat away at the enamel.

You should also:

• Brush your teeth regularly
• Floss to prevent tooth loss
• Avoid drinking alcohol
What are the symptoms of poor dental health?

There are many ways that poor dental health can affect our physical well-being; it can manifest as a number of symptoms, including:

• Toothache
• Sensitive teeth
• Bleeding or sore gums
• Mouth sores
• Bad breath
• Jaw pain or popping/clicking in the jaw
• Dry mouth
• Oral piercing infection
• Cracked or broken teeth
• Stained or discolored teeth

If you have questions about dental health, trust the professionals at Nu Smile Dental & Orthodontics to answer all of your queries. Contact us today or book an online appointment with our team of dental specialists, or visit our clinic conveniently located at 1319 Blossom Hill Road, San Jose, CA 95118. We serve patients from San Jose CA, Laos Gators CA, Campbell CA, Santa Clara CA, Couperin CA, Sunnyvale CA, Saratoga CA, and Mountain View CA. We look forward to serving you!